Roadmap to launch Open Health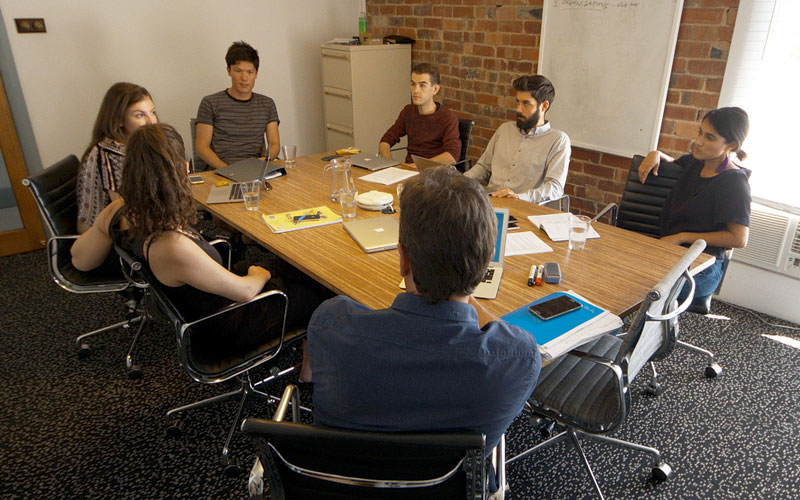 Many years after this 'passion project' kicked off, we're excited to be working towards our first pilot programs. in 2024 and a launch to the world in 2025. Read on for the back story and please do consider supporting this special initiative.
The journey so far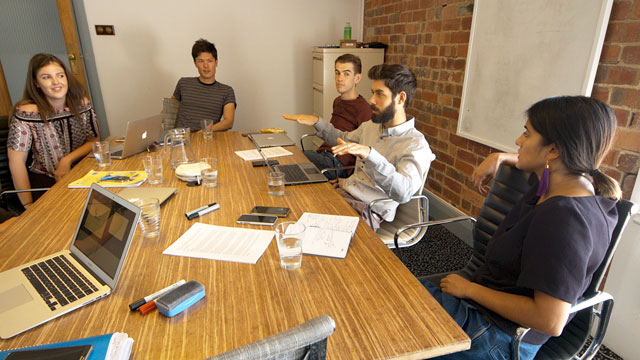 It's been the 'long and winding road that leads to your door", as sung by the Beatles in 1970.
The idea for Open Health first formed back in 1999 as a result of founder, Stephen Penman's experience of a personal health crisis a few years earlier, and the apparent absence of support in the health system for people trying to make (and maintain) comprehensive lifestyle changes.
At the time, the internet was quite young, so the original idea was to establish a self-generating and self-sustaining national network of face-to-face lifestyle change 'HELP' groups (small peer groups offering structured lifestyle change education and support), all connected and managed by a central website and administration that would provide the content to be delivered in the groups, train the group facilitators, and would ensure all participants were followed up year after year, indefinitely.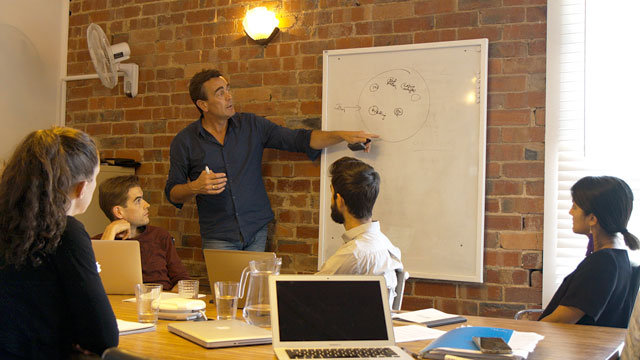 Over the years as social networking and education technology became more sophisticated, a fully online program became feasible, enhancing the original intention for the program to be cost effective, scalable and widely accessible. Serendipitously, in 2006 while doing his Masters by Research in the Department of Complimentary Medicine at RMIT University, Stephen was appointed course coordinator of a new elective, which then became a core subject in the Master of Wellness at RMIT, a course he taught for three years to 300 undergraduate and postgraduate students. The course required an experiential process of personal change to be delivered entirely online, and also within the limitations of the university Blackboard system! Curiously, this course was based on a book by Neal and Carla Hoptman called the 'Health Enhancement Lifestyle Program' (also called HELP).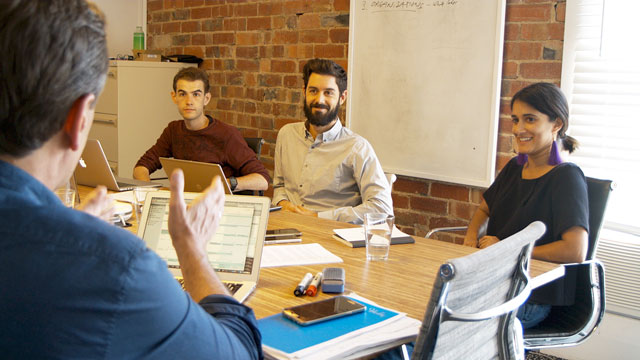 The idea finally became a PhD candidature in 2010 while Stephen was still CEO of the Australasian College of Nutritional and Environmental Medicine, commencing at Western Sydney University with a detailed research proposal and later, major systematic literature reviews. The reviews investigated questions such as, 'Which psychological frameworks and behaviour change techniques are associated with successful health behaviour change programs?', 'Which frameworks and techniques target which behaviours, and which can/cannot be combined?', and 'What are the characteristics of successful internet-based health interventions?'
As well as scouring the medical and scientific literature, we also investigated:
…and distilled the best of all this into the design for Open Health.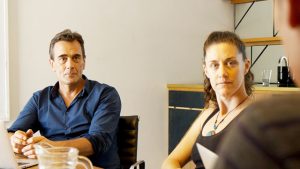 It wasn't until 2014 that the project actually had a name and logo, courtesy of the exceptional Loupe Studio, and a website by Crealo Design, just two of the many organisations and individuals who have contributed time and expertise. By this time the Lifestyle Medicine Foundation (a registered health promotion charity) had also been established, aiming to support the project via grants and philanthropy, an expert Advisory Panel had been appointed, and Open Health was taking shape as an innovative health-tech startup.
Then came early stages of development. In particular, a period of about 18 months during which Stephen worked with a Drupal (open source CMS) developer to build a social learning groups platform for testing purposes. Through this process we refined the small peer groups model and tested engagement techniques, but still had to find the funding and a technical lead to oversee development of the 'enterprise' scale version.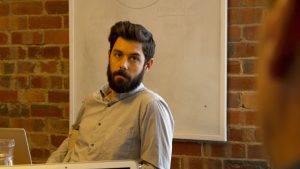 Throughout this time the project was supported by grants and donations, in particular for the early academic research and testing stages of the project. We are very grateful to the Vic & Nancy Stroke Prevention Fund and the Jacka Foundation of Natural Therapies.
An important turning point occurred in 2017 when a software engineer previously working for Amazon in the US, returned home to Melbourne and voluntarily took on the task of designing the 'software architecture' using Ruby on Rails for the back end, and a front end Javascript framework called 'React', developed by Facebook.
But funding was still needed and in 2019, Open Health finally became a public company and our first investors came on board in 2019/2020, allowing the development to finally get underway with a small dev team. However Covid didn't make things easy, causing further fundraising to be delayed and ultimately for the development to be put on hold pending a complete re-think.
The road ahead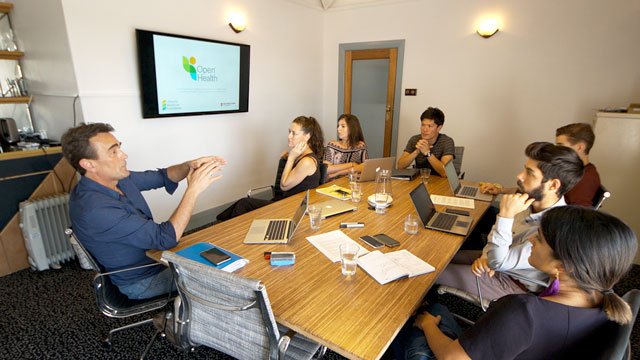 To the present day, with thousands of lines of code written and the conceptual framework for the project now quite mature, we will soon be returning to fundraising for this important project while at the same time, holding the first pilot groups as we design the content delivery 'system' to suit the machine learning needed and develop the protocol for the first of a series of pilots and clinical trials.
Some things don't change
You've probably heard the saying, "The more things change, the more they stay the same", referring to the underlying fundamentals of a situation. Although technology has changed dramatically in recent decades and the idea for Open Health can now be described as 'disruptive health tech', humans are still the same and the underlying philosophy remains much as it was originally conceived:
Health and health behaviour are influenced by their social and environmental context
Structure and long term support is needed to assist people wanting to make and maintain lifestyle change
Change in one area of a person's health is supported (or undermined) by all the other areas
We are profoundly social and emotional beings. Connection, peer support and emotional coping skills support lasting change
Self-empowerment and enhancing self-efficacy to manage our own health is the first step towards happier, healthier lives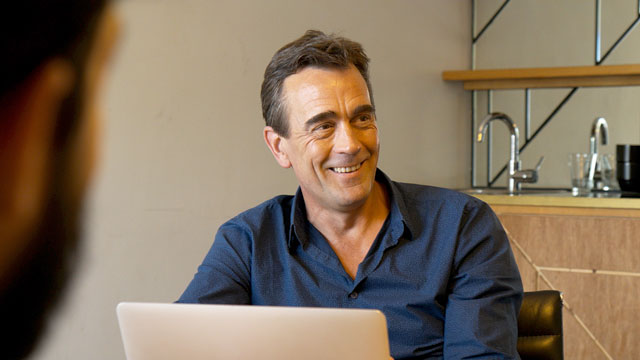 You would also think that in the years since 1999, the original unmet need in the health system (a permanent structure to support people needing or wanting to make important lifestyle changes) would have been filled. But instead the need has become more urgent, with chronic and lifestyle-related disease dramatically on the rise – there is still no suitable national or international lifestyle change intervention available to practitioners to use with their patients, or for the general public to use to take charge of their own health. What has changed is that we have seen a technological revolution and a groundswell of health consumers seeking new ways to better manage and and improve their health.
We warmly invite you to join the thousands of people who have already signed up to learn more about Open Health along with the health professionals and organisations who are working with us to improve the health and wellbeing of Australians and New Zealanders.
Your support will help us achieve our goal of making Open Health genuinely 'open'.